Corrective Jaw Surgery
Background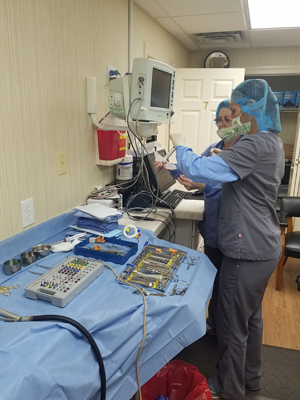 While many people are familiar with orthodontic interventions for straightening teeth to correct bite and create a beautiful smile, sometimes positioning of the jawbone can lead to a misalignment affecting bite, speech, and comfort. Orthognathic surgery can correct jaw misalignment, allowing for improved fit between the upper and lower jaw.
Advantages
Whether inherited at birth, or the result of facial trauma, jaw misalignment can diminish quality of life due to discomfort, impaired chewing and speech, or appearance. Through surgical repositioning of the affected bones, you can achieve a natural alignment that looks and feels great.
Assessment
The medical staff at Palmetto Oral & Maxillofacial Surgeons will use a combination of x-ray and computer imaging software as well as evaluate the following areas to determine if Orthognathic surgery is the best option for you:
Difficulty in chewing, biting or swallowing
Speech problems
Chronic jaw or TMJ pain
Open bite
Protruding jaw
Breathing problems
Procedure
Drs. Oliver, Morgan, and Lee use the latest in computer imaging software to develop three-dimensional models illustrating their surgical approach. Using comprehensive facial x-rays and digital imaging, you can visualize how your bite will be improved and even how your appearance will change following the procedure. This helps you understand the surgical process and appreciate how you will personally benefit from corrective jaw surgery.