Facial Trauma
Background
A person's face is perhaps the most important physical feature that a he or she possesses. Traumatic facial trauma can interfere with your ability to see, eat, breathe, and communicate, as well as cause pain and emotional distress. In the event of an injury to the face, the surgical staff at Palmetto Oral & Maxillofacial Surgeons have the skills and experience to repair and restore your face for function and appearance leading to an improved quality of life.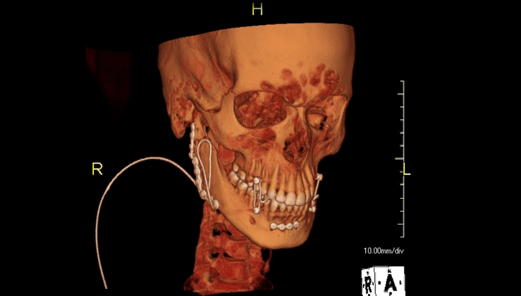 Advantages
Whether the result of a motor vehicle accident, sports injury, violence, or an accident in the home, Drs. Oliver, Morgan, and Lee have the medical knowledge and skillset to help restore what you have lost. Whether the trauma is largely cosmetic, or has negatively impacted various functions, our surgical staff can help.
Assessment
Our practitioners evaluate patients in the office, as well as on an emergency basis in hospitals and emergency departments in the area. Typical injuries that a oral and maxillofacial surgeon would evaluate include:
Facial lacerations
Intra oral lacerations
Avulsed (knocked out) teeth
Fractured facial bones (cheek, nose or eye socket)
Fractured jaws (upper and lower jaw)
In order to provide comprehensive care, our surgeons often work as a part of a multidisciplinary treatment team involving other medical professionals in your treatment, including restorative dentists, orthodontists, and endodontists.
Procedure
Interventions for facial trauma vary depending on the type of trauma. Soft-tissue injuries to the skin involve efforts to restore and preserve those structures and their functions in a cosmetically desirable manner. Injuries to bones may require repositioning and placement of hardware for stabilization and reinforcement. Trauma to teeth and supporting dental structures may require replanting of teeth or placement of artificial implants for function and appearance. Other specialists may be consulted regarding restoration of teeth for replacement.
In the event that a tooth is ever forcefully removed, submerge the tooth in salt water or milk. The sooner the tooth is re-inserted into the dental socket, the better the chance it will survive. Therefore, the patient should see a dentist or oral surgeon as soon as possible. Never attempt to clean or remove tissue from the tooth as remnants of the ligament that hold the tooth in the jaw may be attached and are necessary for successful replanting the tooth.